Inspired to create
We believe that creativity should be at the core of learning. Whether it be maths, science, English, art or music; fostering creativity is central to the curriculum. A creative approach to learning inspires a natural curiosity, and from this children develop self-confidence in their own ability to solve problems.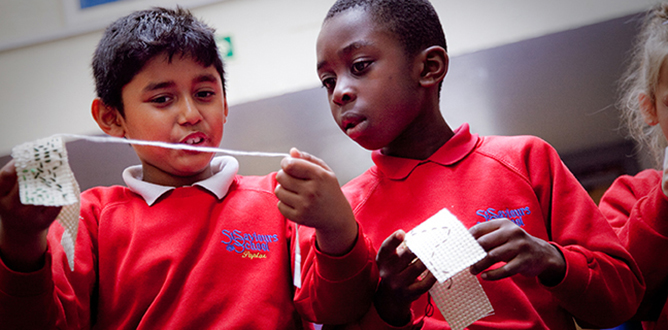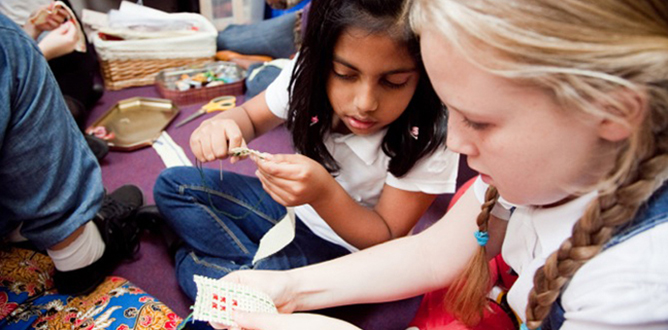 We put great emphasis on play, especially in the Early Years, as it's vital to a child's healthy development.  When immersed in play, children (and adults for that matter) are learning key social skills, as well as problem solving and project building.
When you visit the school, you'll see evidence of all the creations that our children have been involved in, hanging from the ceilings and adorning the corridors and classrooms. Our lunch-time clubs offer children the chance to develop their art skills further. Music is the beating heart of the school: we have weekly drumming and strings lessons; our school choir is recognised throughout the borough and is regularly in demand for charity events.